Navigating Salicylic Acid Formulation Challenges
Salicylic Acid (SA), is a skin-friendly Beta-hydroxy acid naturally present in the bark of willow trees (Salix spp) and many other plant species. It has been popularly used for the treatment of various skin disorders for more than 2000 years.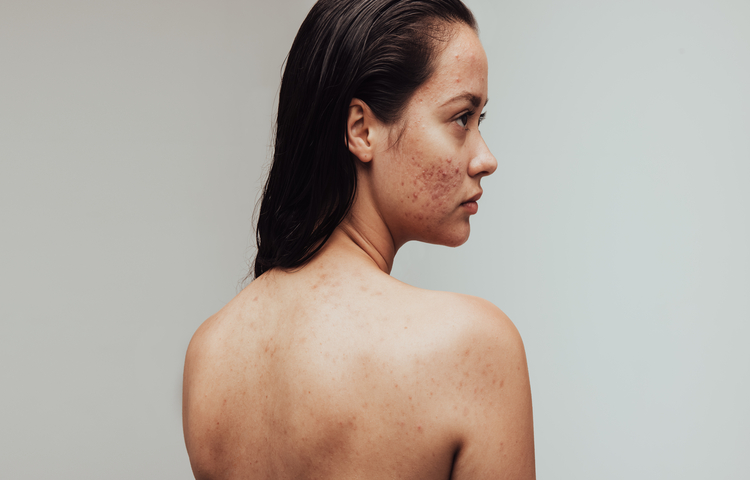 Salicylic Acid (SA), is a skin friendly Beta-hydroxy acid naturally present in bark of willow trees (Salix spp) and many other plant species. It has been popularly used for treatment of various skin disorders for more than 2000 years. Its therapeutic applications extend to treatment of:
Acne
Hyperkeratosis
Follicular keratosis
Psoriasis
Seborrheic dermatitis
Ichthyosis
Tinea nigra infection
Acanthosis nigricans
Calluses
Apart from above specific dermal issues, SA is an important constituent of routine skin and hair care products due to its characteristic attributes of being an exfoliator, keratolytic action, anti-inflammatory, anti-acne, sebum reduction and oil regulation properties.
The global SA market is predicted to increase from its 2022 valuation of $417.8 million to its anticipated 2032 valuation of $814.2 million at a CAGR of 6.9%. However, for harnessing this market potential to optimal, there are several difficulties which need to be overcome for developing safe and effective SA formulations for consumers.
Salicylic Acid: The challenges
Salicylic acid has multiple applications and is a wonder product in cosmetology. However most products fail to get the most out of this Hydroxy Acid because of suboptimal formulations because of various challenges that SA brings along. These challenges include:
Poor aqueous solubility
SA has negligible solubility in water which limits its compatibility with aqua-based dermal formulations. Additionally, its lipophilic and ionizable nature makes it very difficult to cross the epidermal barrier of the stratum corneum. Hence, the majority of the formulations suffer from precipitation of SA on the skin surface, which is easily rinsed off without serving any effective purpose. Furthermore, if SA formulations are prepared in polyhydric alcohols, these solubilizers can be irritating to skin.
Navigating the pH scale for the final Formula
Most skin care products try to fit in the skin friendly ambient pH range of 4.5-6.5. However, since SA is acidic in nature (<3.0), the range of working pH for its dermal formulations becomes a big constraint. Secondly it is very difficult to thicken formulations with a low pH and specially ones containing Salicylic acid because of the ionic nature of the product.
Salycilic Acid loses effectiveness in its Ionised forms.
Since the dissociation constant value (pKa) of SA is ~3, it loses its efficacy at higher pH. Hence other interacting ingredients, by affecting the pH of the system can degrade or neutralize SA, thereby decreasing its effective availability. On the contrary, the other ingredients of formulation might degrade under optimal acidic conditions required for SA. Additionally, SA can also degrade under long exposure to heat or light. Hence, use of safe SA stabilizer agents remains essential for achieving intended therapeutic effects.
Salicylic Acid Irritates various skin types
Though SA based formulations are preferred for oily or acne prone skin, the same is not true for individuals with sensitive or dry skin. Rather than providing relief from ailing skin problems, the use of concentrated SA products can worsen the problems of these skin types. Encapsulating SA or combining with various soothing actives may be needed when formulating with SA for Dry/ Sensitive skin types.
Precipitation of SA formulations dependent on conventional delivery systems
The conventional delivery systems like creams, ointments, lotions, gels usually contain SA in 0.5-2% concentration. However, most of these systems are not very potent as either SA recrystallizes due to poor solubility or loses its effectiveness due to degradation or neutralization. Additionally unwanted side effects such as irritation, tingling sensation, inflammation or redness may also occur due to incompatibility of SA in these systems.
Achieving aesthetically pleasing sensory application
Due to its keratolytic nature, bitter taste and negligible aqueous solubility, it is difficult to prepare formulations which are aesthetically pleasant. The individuals, especially with sensitive skin may experience flaking, redness along with irritability on application.
Limited effectiveness due to improper dosage or discordancy with other actives
The concentration of SA to be used should depend on the type of product as well as its intended user. For instance, SA formulations for oily and acne prone skin should contain higher SA as compared to SA cleansers for normal or combined skin types. Nevertheless, if these dosages are not optimally formulated it will lead to unwarranted side effects viz. At high concentrations, SA can be irritating to the skin as it's a strong exfoliant. Similarly, to enhance the efficacy while masking the adverse reactions, SA should be combined with actives which are mutually compatible. On the contrary, combining SA with essential oils like tea tree oil, peppermint or strong acids can lead to extra exfoliation worsening the dryness or redness.
Need for compliance with varying regulatory requirements across globe
When used to treat acne, SA is regarded as a drug in the US and is governed by the same laws as other over-the-counter (OTC) medications. Hence, complying with Food and Drug Administration (FDA) regulatory guidelines necessitates extensive investment in testing, documentation and compliant labelling. Even when used as a cosmetic ingredient in other skin care products, it still comes under the regulatory umbrella of the Federal Food, Drug, and Cosmetic Act. As per European Union (EU) regulations, SA-containing cosmetics must be registered in the EU Cosmetic Products Notification Portal and maximal permissible concentration is 2% in cosmetics.
In the context of Asian markets, cosmetic products of SA (2% maximal limit) must be registered with the Pharmaceuticals and Medical Devices Agency (PMDA) in Japan. The China Food and Drug Administration (CFDA) regulates skincare products of SA in China. In India, SA as a cosmetic constituent fall under regulatory compliance of Drugs and Cosmetics Act, 1940 and the Drugs and Cosmetics Rules, 1945, which necessitates proper labelling. The Central Drugs Standard Control Organization (CDSCO) allows usage of 2% SA in OTC acne products. Thus, SA formulations must be prepared in accordance with the stringent guidelines while ensuring efficacy and stability.