Understanding Sunscreen Metrics to Assess its Performance Attributes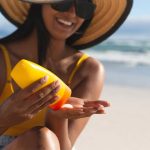 UV radiation affects human health in many adverse ways but photo-aging and photo-carcinogenesis are major concerns, which can be prevented by limiting or blocking UV exposure. Choosing the right sunscreen is the first step for skin protection.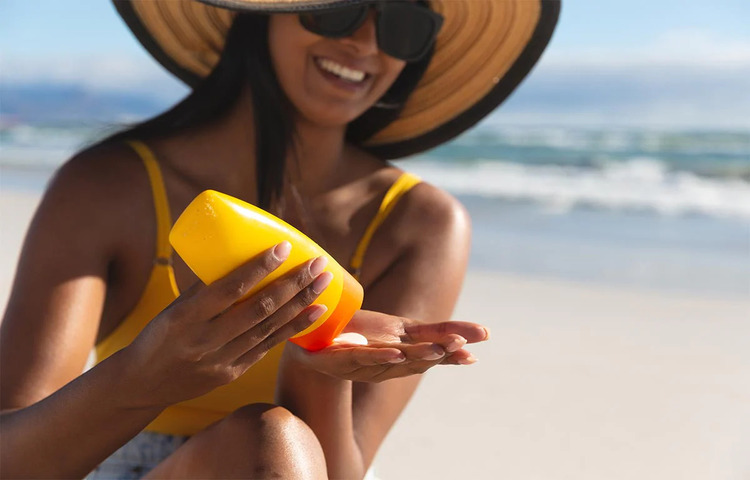 Why Understanding Sunscreen Metrics and translating them to Correct labeling is Indispensable?
UV radiation affects human health in many adverse ways but photoaging and photo-carcinogenesis are major concerns, which can be prevented by limiting or blocking UV exposure. Photoprotection can be achieved by primary as well as secondary factors. Amidst primary factors, sunscreen application is an effective way to protect against phototoxicity. However, choosing the right and effective sunscreen is the first step in making it a part of everyday skincare routine for protection against sunburn, aging, and skin cancer.
Nevertheless, understanding the alphabet soup imprinted on sunscreens requires familiarity with basic concepts of mechanistic action of sunscreens. However, research published in the Journal of the American Medical Association (JAMA) Dermatology highlighted the lack of acquaintance with basic sunscreen terminology as less than half of the individuals at a dermatology clinic understood words like "SPF" and "wide spectrum".
So, let's start deciphering the basics of sunscreen metrics and their critical role in achieving optimal protection against UV radiation.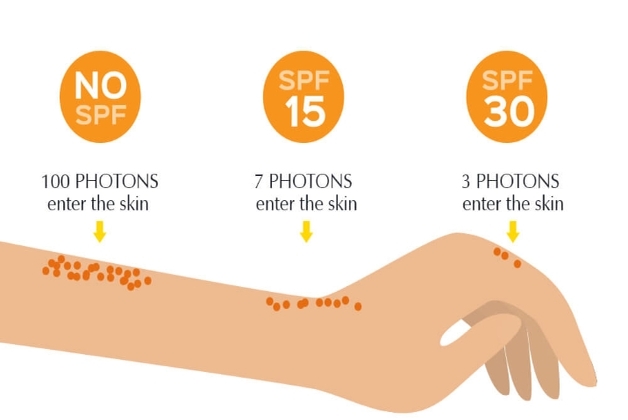 What is SPF?
The Sun Protection Factor (SPF) number is one of the most critical and essential labeling requirements. It reflects the level of protection provided by the sunscreen against UVB rays (280–320 nm).
Striking the right number of SPF
Though it is a common perception that the higher the SPF number, the better the protection but it is not true in exact terms as no filter can provide 100% protection. SPF15 blocks 93% of UVB rays, while 97%, 98%, and 99% are blocked by SPF30, SPF50, and SPF100 respectively. Hence, formulating SPF above 100 does not add any extra benefit, rather raises the danger of users being complacent thinking 100% protection, and not reapplying the sunscreen as suggested in appropriate amounts. The stringency in routine application with the right amount and recoating remains the key for effective protection. The labeling requirement/recommendation necessitates that SPF testing must be performed under standard recommended conditions and the obtained results should match the intended SPF claim.
Which wavelength is crucial?
The absorption cure represents the scope and efficiency by which the UV rays are blocked by sunscreen. The wavelength at which 90% of a sunscreen's UVA radiation protection is attained is referred to as the critical wavelength. To be referred to as "broad-spectrum" sunscreens, which protect against both UVA and UVB radiation, they must have a critical wavelength of at least 370 nm.
What is PA?
The Japan Cosmetic Industry Association (JCIA) created an in vivo persistent pigment darkening (PPD) technique to assess a sunscreen's UVA effectiveness. This is expressed as a PA rating system wherein, PA+, PA++, PA+++, and PA++++, correspond to increasing protection grade of UVA rays. Though this PA rating system is more prevalent in Asian countries, providing an appropriate PA rating in addition to SPF can aid in the higher efficacy of the product as well as distinguish it from the cluttered market segment of only SPF-based sunscreens.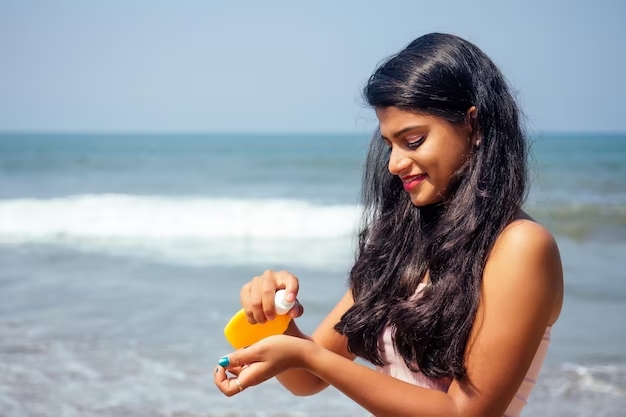 Water Resistance
On sunscreen labels, water-resistant claims provide insights on the resistance of sunscreen after exposure to water or sweat. Since formulations cannot remain 100% intact after 80 minutes, making waterproof claims is a fraudulent act as it can mislead consumers on product efficacy though it has been washed away by water activities or sweat.
Nevertheless, for correct regulatory compliance and safety of consumers, standard testing and substantiation of water-resistant claims for 40 or 80 minutes must be carried out. Thus, providing accurate and reliable information on water resistance remains very critical for protecting individuals engaged in water activities or extensive outdoor exposure from sunburn and other long-term adverse health consequences.
Active and inactive sunscreen ingredients
Just like a drug formulation, sunscreens are constituted by both active and inactive ingredients, which overall contribute to their effective performance. However, only active ingredients are responsible for protecting against UV rays. Though non-actives might not be declared in detail on the label, the active ingredients need to be listed along with their concentration as these will play a pivotal role in substantiating the SPF or PA claims when tested. The active ingredients can be FDA-approved organic filters or physical blockers. The inactive ingredients could be constituted by a plethora of components that improve the texture, spreadability, shelf life, aesthetic or overall performance of sunscreen.
Accessory claims not regulated by the FDA
Sunscreen accessory claims can be made for a variety of advantages, depending on the particular product and its components. For instance, sunscreens formulated for acne-prone skin can be labeled as non-comedogenic as these do not clog pores, reducing the chances of breakouts. Similarly, for allergenic individuals, fragrance-free claims can be particularly important. Likewise, augmenting sunscreens with moisturizing agents like hyaluronic acid, and glycerin or incorporating antioxidants like green tea extract, and resveratrol can attract Anti-aging labels due to the protective or beneficial effects imparted by these biomolecules. These accessory claims though not directly involved in UV protection play a critical role in making sunscreen application a pleasant, enriching, and comforting experience that will encourage routine usage of sunscreen. Overall, formulating sunscreens that comply with the quality standards and relevant regulatory guidelines will create their niche in the cluttered sun care segment by standing tall on the substantiated claims.